ANNOUNCEMENTS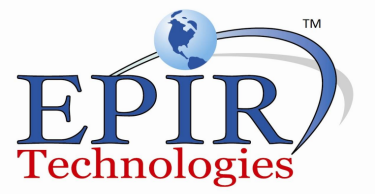 EPIR Technologies is our Gold Member. To learn more about EPIR please go to their official website
Instructions for extended abstract submission in "Important Links" tab
New links and downloads have been added in the "Important Links" tab as of Sept. 8, 2015.
---
2015 Workshop Calendar
| | |
| --- | --- |
| Abstract Due Date | Jun 8 |
| Notification of Accepts/Rejects | Jun 30 |
| Late-News Abstracts | Jul 13 |
| Extended Abstracts | Aug 14 |
| Workshop Registration | Sep 11 |
| Hotel Reservation | Sep 12 |
| Paper Submission | Sep 21 - Oct 23 |
| 2015 II-VI Workshop | Oct 5-8 |
---

Bostin University Photonics Center is our Bronze Sponsor. Please visit their official website.
---
WORKSHOP COORDINATOR
Palisades Convention Management
The 2014 II-VI Workshop
Attn: Alicia Waldron
411 Lafayette Street, Suite 201
New York, NY 10003
Phone: 212-460-8090 x216
fax: 212-460-5460
awaldron@pcm411.com
---
WORKSHOP CHAIRS
Eric Piquette
Teledyne Imaging Sensors
Sivalingam Sivananthan
University of Illinois at Chicago
Proceedings Co-editors
Sivalingam Sivananthan
University of Illinois at Chicago
Nibir K. Dhar
NVESD *Also website curator
WORKSHOP COMMITTEE
---
SPECIAL ISSUE EDITORIAL COORDINATOR
Yesim Anter
EPIR Technologies, Inc.
590 Territorial Drive, Unit B
Bolingbrook, IL 60440
yanter@epir.com
---
---
Participating Agencies
U.S. Army RDECOM CERDEC Night Vision & Electronic Sensors Directorate
U.S. Army Research Laboratory
Army Research Office
U.S. Army SMDC
U.S. Navy Electro-Optics Center Penn State University
Office of Naval Research
Air Force Research Laboratory
The Minerals, Metals & Materials Society
Endorsed by American Physical Society
---
---
Website sponsored by EPIR Technologies
---
WORKSHOP INFORMATION
The purpose of this Workshop is to bring together the industrial, governmental, and academic communities that work with II-VI materials. The workshop papers are peer reviewed and published as part of the Workshop proceedings in a Special Issue of the Journal of Electronic Materials ...Read more...


...Workshop history...
---
WORKSHOP VENUE
This year the II-VI Workshop will be held on October 5th through October 8th in the Embassy Suites Chicago Downtown Lakefront. Link to hotel
Located in the heart of bustling downtown Chicago, the Embassy Suites Chicago - Downtown/Lakefront hotel is within easy walking distance of top Chicago attractions including Michigan Avenue shopping, family fun at Navy Pier, Lake Michigan shore, the Chicago Contemporary Art Museum and the Chicago River. Visit Millennium Park or take a short taxi ride to all of the Chicago museums. The downtown Chicago hotel is conveniently located within the River East Arts Complex offering a fantastic range of entertainment that includes Lucky Strike Lanes, the largest cinema in Chicago, AMC River East 21 and Niu sushi.
To learn more please go to the hotel website: Link to hotel
---
KEYNOTE ADDRESSES
TUESDAY SPEAKER: Dr. Michael Eismann
WEDNESDAY SPEAKER: Dr. Jay Lewis of DARPA/MTO.
---
Monday Evening Tutorials
: 5-8pm in the Chicago River Ballroom
ABSTRACT
Future generations of infrared focal plane arrays will be both diffraction limited and background limited, with ever-smaller pixel dimensions, at ever-higher operating temperatures, even to the extreme of room temperature. This tutorial considers the fundamental issues that must be addressed to achieve these performance goals, and examines how closely the current state-of-the-art in infrared material and detector architecture comes to meeting these requirements.
ABSTRACT
This one-hour tutorial talk will review the history and device physics of photoconductivity in HgCdTe and its application to HgCdTe photoconductive infrared detectors. The history of HgCdTe infrared photoconductive detectors will be surveyed. The fundamental mechanisms that determine the operation and performance of HgCdTe photoconductive infrared detectors will be reviewed, including ambipolar drift and diffusion, photoconductive gain, and recombination at surfaces and contacts. Unique HgCdTe photoconductor geometries will be reviewed, including expanded contacts, the SPRITE detector, the serpentine detector, and several types of trapping-mode detectors. The reasons for the extraordinary success of HgCdTe photoconductive detectors will be examined.
---
Best Student Paper Award
Every year the Workshop Committee selects one of the student presentations to receive the William E. Spicer - Thomas N. Casselman award for the best student paper ...Read more...
---
Selected Focus Topics
Emerging Infrared Detector Technologies
Multi-Band Detectors
Near-Room-Temperature IR Devices
HgCdTe Avalanche Photodiodes
Material Growth and Modeling
Substrates for HgCdTe, CdZnTe, and Alternatives
Structural Characterization
Doping Issues in HgCdTe
Radiation Detectors
Solar Cells
Integration of 6.1-Å II-VI and III-V Materials
IR Applications of Plasmonics and Metamaterial
Special Sessions
Superlattices: II-VI and III-As/Sb
II-VI-Based Solar Cells
Alternatives to CdZnTe Substrates
HgCdTe Avalanche Photodiodes
X-Ray and Gamma-Ray Detectors
Surfaces and Interfaces
ZnO Materials and Devices
Defects and Doping
Surface Passavation